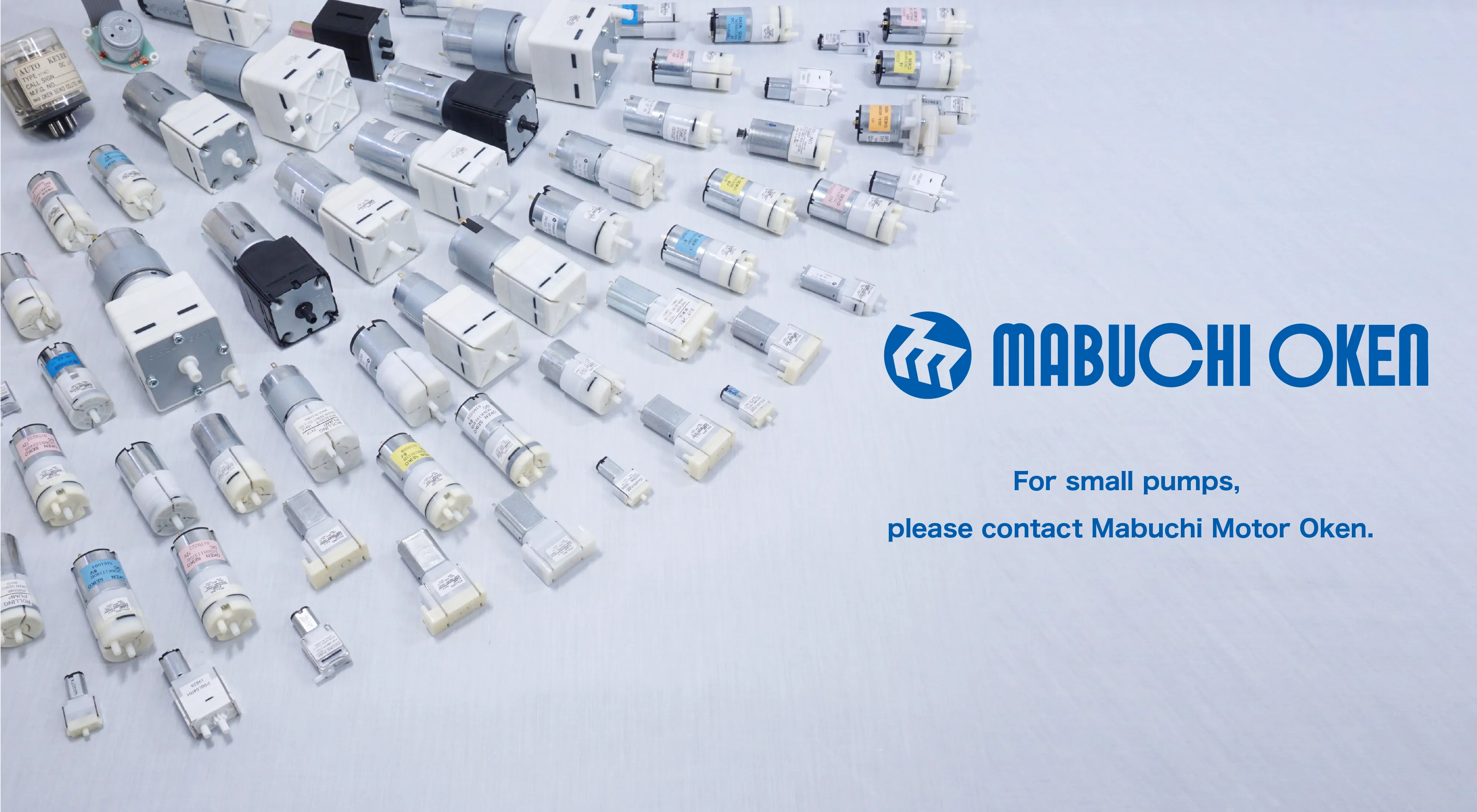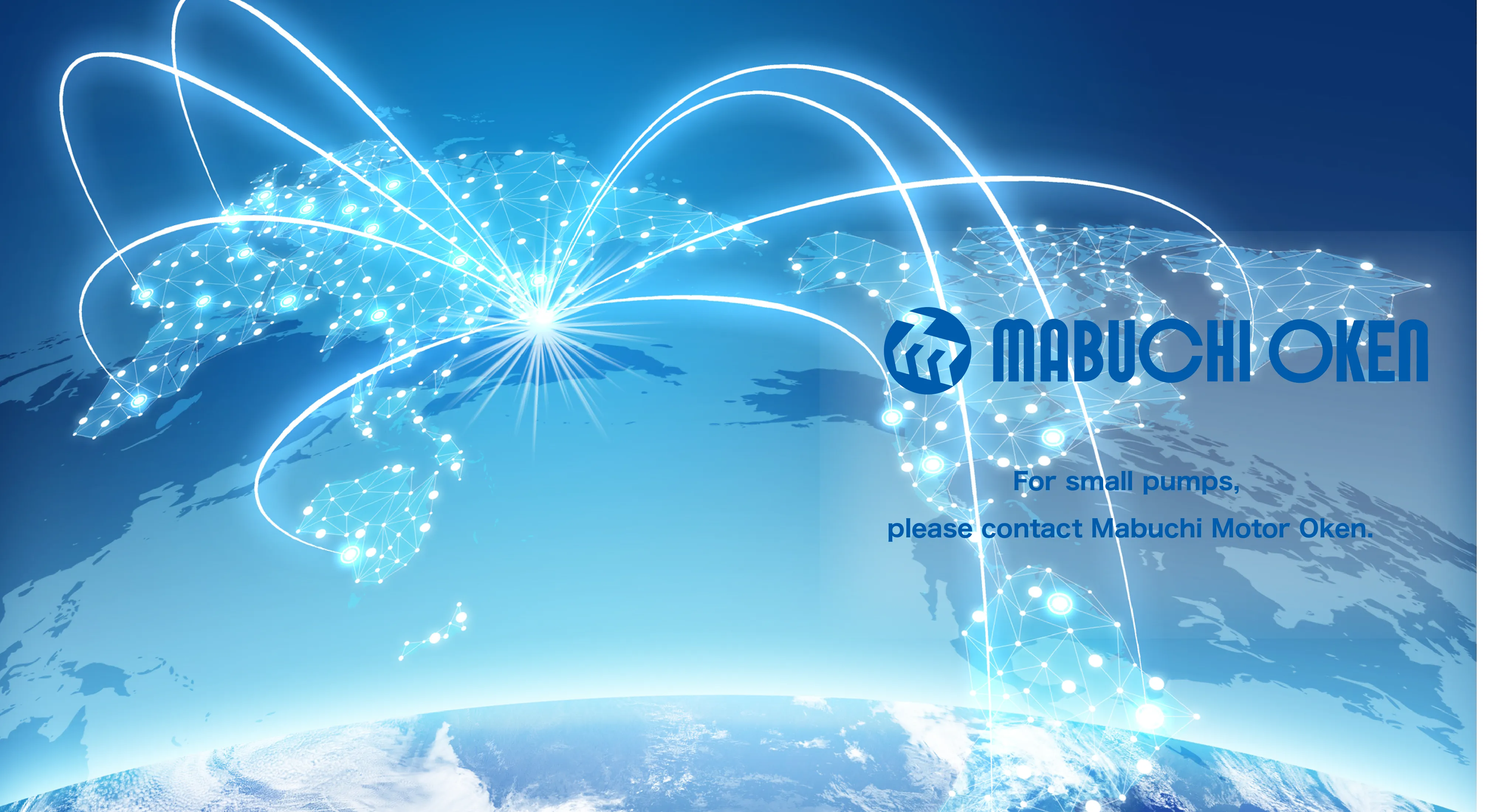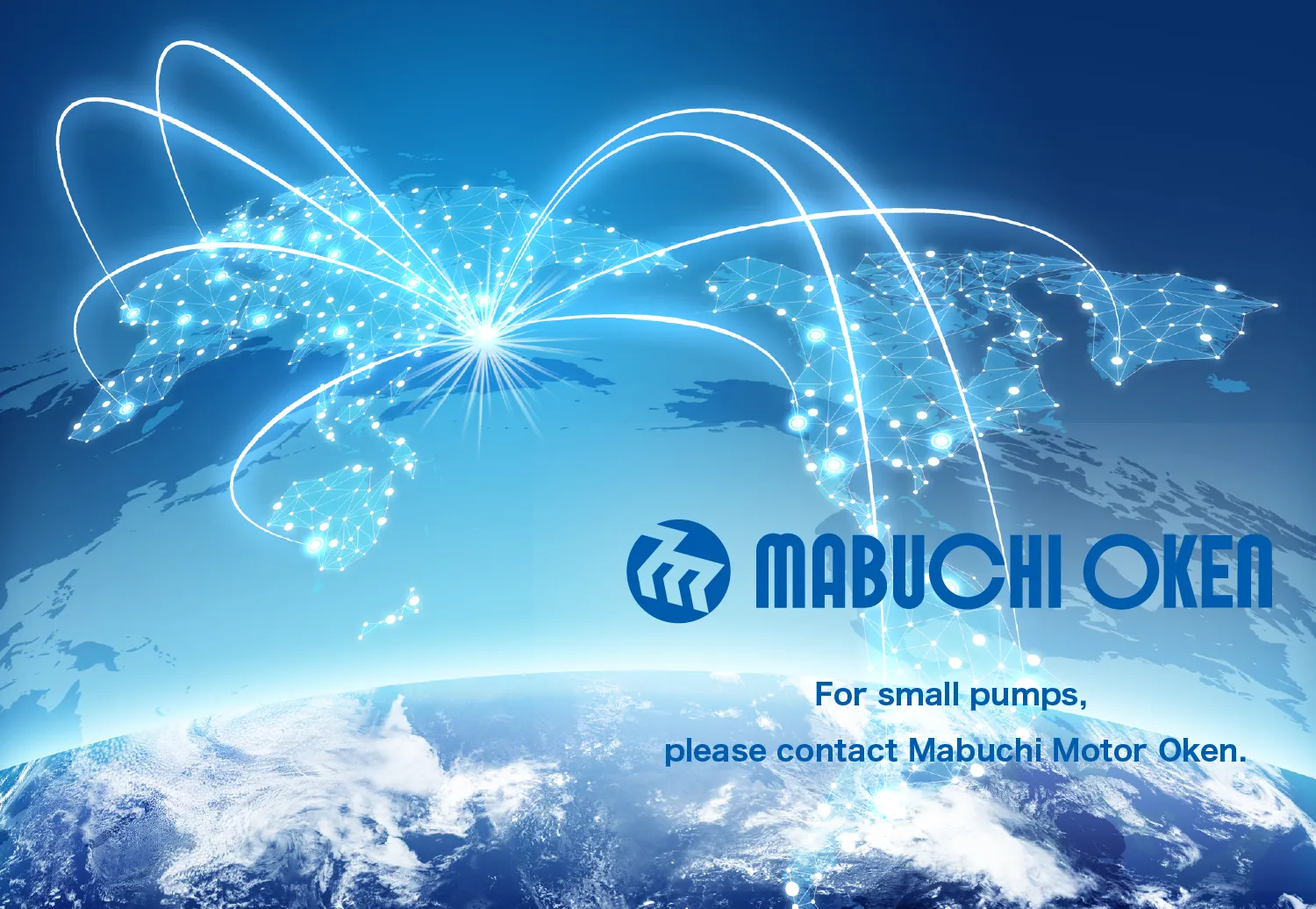 We, Mabuchi Motor Oken, became a group company of Mabuchi Motor in 2023.
Since our founding, we have earnestly addressed the needs of our customers and made constant efforts to contribute improving the convenience, comfort, and safety of people's lives around the world by supplying small air pumps, vacuum pumps, and liquid pumps.
"Creativity" and "High technical capability" are the keywords of Mabuchi Oken.
By proposing valuable solutions to our customers, we will continue to work to gain greater trust in the small parts such as small pumps that support the functions of equipment such as medical equipment, automobiles, aircraft, and home appliances.
MABUCHI MOTOR OKEN CO.,LTD.
CONTENTS
PRODUCTS

Mabuchi Motor Oken's small pumps are used in a wide range of fields such as medical equipment, home appliances, aviation equipment, and automotive equipment. The pumps are adopted by customers all over the world.

SERIAL PRODUCTION

We will introduce the flow from inquiry to mass production. Mabuchi Motor Oken develops products that meet customers' needs through dialogue with customers.
NEWS & INFORMATION
2022.12.26

Information

2022.06.17

New Model

2022.02.08

New Model

2022.01.27

New Model

2021.12.07

New Model