What is Rolling Pump?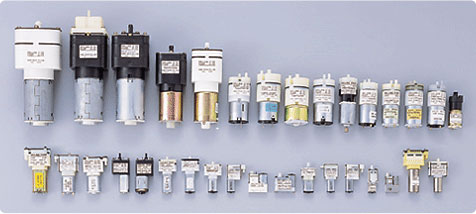 We call motor-driven diaphragm pumps as "Rolling Pump".
Rolling pumps include three types of pump, air pumps, vacuum pumps, and liquid pumps.
Every type has variety of model, and they surely will satisfy your requirements.
Mechanism of compact air pump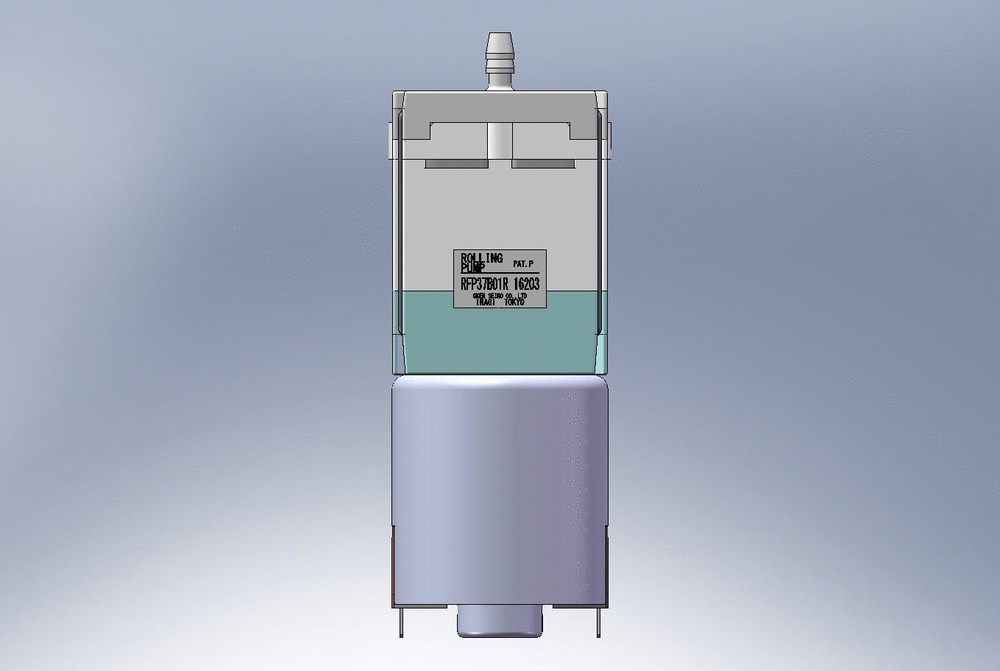 Rolling pumps contain multiple diaphragms to minimize the pulsation, noiseless operation, long life, and high pressure.
This mechanism is an achievement of Mabuchi Oken's unique design and development technology.
Mechanism of rolling pumps is simple and easy to implement using multiple cylinders per motor .
This is the reason that our rolling pumps feature space saving and high flow .
In addition, this structure also reduces the motor torque variation and thereby minimizes pulsation.
These pumps feature very high flow and high compression pressure (80 to 120 kPa ) compared to their sizes.
Their discharge valve construction (hat valve) enables silent operation, with which the noise level is maintained low from no-load to maximum pressure conditions.
Ultra compact air pump

Model : RSP08D03R

Ultracompact air pump with only 8mm thickness and 0.09mL/min free flow.
This model is mainly adopted to wrist NIBP and other measurement system.

Multi-purpose air pump

Model : P54A02R

Universal pump with φ27 pump head, 1.8L/min free flow, and 95 kPa Max pressure. General-purpose applications include medical equipment, precision equipment and home electric appliances.

Large flow air pump

Model : RFP55B01R

55mm square head, 17L/min free flow, and 95kPa Max pressure. The applications include healthcare devices and automotive equipment.
Air Pump List
Table can be scrolled horizontally
Our products' lifespan is guaranteed under specific conditions but may vary depending on the actual usage conditions.
※1 Performance values are on average.
※2 Operation time is guaranteed. Operation cycles differ depending on the model.
※3 Average performance tested using a proven testing method.